News & Media

March 20th, 2013
Ten years ago this week, on March 20, 2003, the United States invaded Iraq.
©2013 The New York Times Company



November 11th, 2012
Over 60 Columbia military veterans and their families marched down Fifth Avenue, representing the strong presence of military veterans in the University.
©2012 Spectator Publishing Company



May 12th, 2012
Columbia has increasingly attracted students from the front lines as education benefits for veterans have expanded in recent years. Almost 500 veterans from every branch of the military were enrolled in Columbia's undergraduate and graduate schools this year, and nearly 90 of them will graduate May 16.
©2012 Columbia University



May 11th, 2012
Ret. Gen. George W. Casey, the 36th U.S. Army chief of staff and the com­mand­ing gen­eral for Oper­a­tion Iraqi Free­dom from 2004–2007, will be an hon­orary guest and give brief remarks at Colum­bia Uni­ver­sity School of Gen­eral Stud­ies grad­u­a­tion on May 13 at 9 a.m. in New York City.
©2012 AMVETS



May 3rd, 2012
Azar Boehm, former Army Airbourne Infantryman and current Vice President of the Columbia University Milvets, is recognized for his outstanding performance as a Protégé in ACP's Mentoring Program.
©2010-2012 American Corporate Partners



April 20th, 2012
Wounded veteran Kyle meets ABC News reporter and war correspondent Bob Woodruff, who was also injured by a roadside bomb in Iraq. Bob, Kyle and other veterans talk about their shared experiences and why and how they decided to go to college or get a job.
©2012 Yahoo! Inc.

April 20th, 2012
After many years of discussion and planning, the University will unveil and dedicate a memorial to Columbia students and alumni of all schools who gave their lives in the performance of American, uniformed military service as a result of service-related injuries during any war or recognized conflict/campaign, dating back to the American Revolution.

February 29, 2012
Helen Shor, a former Marine Corps translator of Arabic, is now studying at Columbia University. Col. David W Sutherland credits colleges and universities with creating nurturing communities for veterans.
©2012 The New York Times Company
February 16, 2012
John Around Him left Pine Ridge Reservation in South Dakota for the Army and served in the 2003 invasion of Iraq. He never imagined he's end up at Dartmouth College five years later, or that veterans would be such and unknown commodity at an elite school.
©Bloomberg Businessweek
January 25, 2012

As a U.S. Army captain retiring after deployments in Iraq and Afghanistan, Tom Pae feared he might have a hard time getting into a prestigious MBA program. When he started applying last year, though, the West Point graduate quickly discovered he had a coveted résumé as recruiters from top institutions encouraged him to consider their programs.
©Bloomberg Businessweek
November 29, 2011
After intense participation in political campaigns related to the GI Bill in the last year, members say that the group has refocused this semester on holding public events and on services for its own members.
©2011 Spectator Publishing Company
November 28, 2011
NEW YORK, NY - Founding members of the MilVets, say that the group's recent activism is a far cry from their humble beginnings in 2002.
©2011 Spectator Publishing Company
November 14, 2011
NEW YORK, NY - Columbia's veterans and cadets young and old celebrated the last Veterans Day of the Iraq War on Friday.
©2011 Spectator Publishing Company
November 13, 2011
Photo by Monica Almeida/The New York Times
CAMP PENDLETON, CA — Two years ago, in an effort to attract more veterans to Columbia, Curtis Rodgers, a dean of admissions, began recruiting at military bases. Almost immediately he noticed differences between the Marines and the typical 18-year-old Ivy League applicant.
©2011 The New York Times Company
November 7, 2011
By MAURICE DECAUL
An Iraq war veteran grapples with memories of love and war, and what it means to put away the past.
© 2010 The New York Times Company
September 8, 2011
By AZAR BOEHM
An Iraq and Afghanistan veterans shares his thoughts about reuniting with a combat buddy in a new setting.
© 2010 The New York Times Company
July 8, 2010
By AZAR BOEHM
The most eerie feeling is running into a random person on the street who resembles one of your friends killed in action. For a split second, you think it is your buddy and then reality hits you.
© 2010 The New York Times Company
June 24, 2011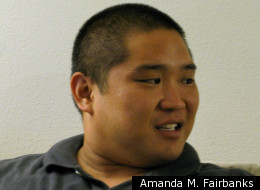 NEW YORK, NY - An improvment for some, a letdown for others.
©2011 TheHuffingtonPost.com, Inc.
April 24, 2011
Photo by Buck Ennis
NEW YORK, NY - Local schools offering an array of services for returning vets.
©2011 Crain Communications Inc.
April 19, 2011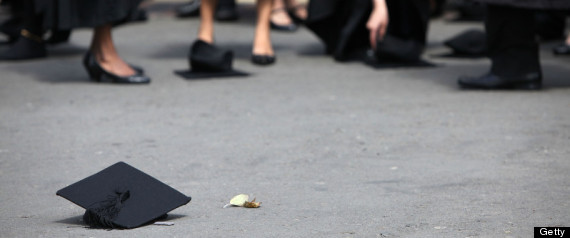 NEW YORK, NY - Cameron Baker, a 27-year-old Air Force veteran, knew it was finally time to make his exit from military life. After two deployments to Iraq and three additional years spent as a private contractor, Baker had grown not only hyper-vigilant, but plagued by anxiety, rage and despair. His days were pockmarked with what he describes as "pretty horrific violence occurring at regularly scheduled intervals."
©2011 TheHuffingtonPost.com, Inc.
March 24, 2011
NEW YORK, NY - The MilVets heard that between 600 to 2,000 veterans will face new and unexpected financial burdens as a result of the revisions to the GI Bill.
©2011 Spectator Publishing Company
March 9, 2011
NEW YORK, NY - Vets said they hope Congress will enact a grandfathering clause to secure the aid they matriculated with.
©2011 Spectator Publishing Company
February 28, 2011
WASHINGTON, DC - When Azar Boehm left the Army last year, he still felt a responsibility to serve. So he joined the New York National Guard and began studying political science at Columbia University, thanks to his generous GI Bill benefits.
© 2011 Stars and Stripes
August 31, 2010
By MAURICE DECAUL
Despite the president's announcement that the end of the war in Iraq is near, for many it will linger on.
© 2010 The New York Times Company
March 16, 2010
Video by BBC
NEW YORK, NY - Returning US veterans of recent conflicts are increasingly taking advantage of legislation that helps them enter education, but some struggle to adjust to a new life, writes the BBC's Dumeetha Luthra in New York.
© 2011 BBC
March 1, 2010, 10:00 PM
By MAURICE DECAUL
After a childhood steeped in tales of battle, a former Marine confronts his shame about his "easy war" in Iraq.
This is the first in a five-part series, "Retelling the War," in which veterans discuss how books, movies and other tales of combat shaped their perceptions of themselves and of war.
© 2010 The New York Times Company
January 8, 2010
Photo by Ruth Fremson/The New York Times
NEW YORK, NY - Cameron Baker, an undergraduate at Columbia University, made a point of wearing a "Coalition Forces" T-shirt at the start of the fall semester. He was not bragging or making a collegiate attempt at ironic humor.
© 2010 The New York Times Company